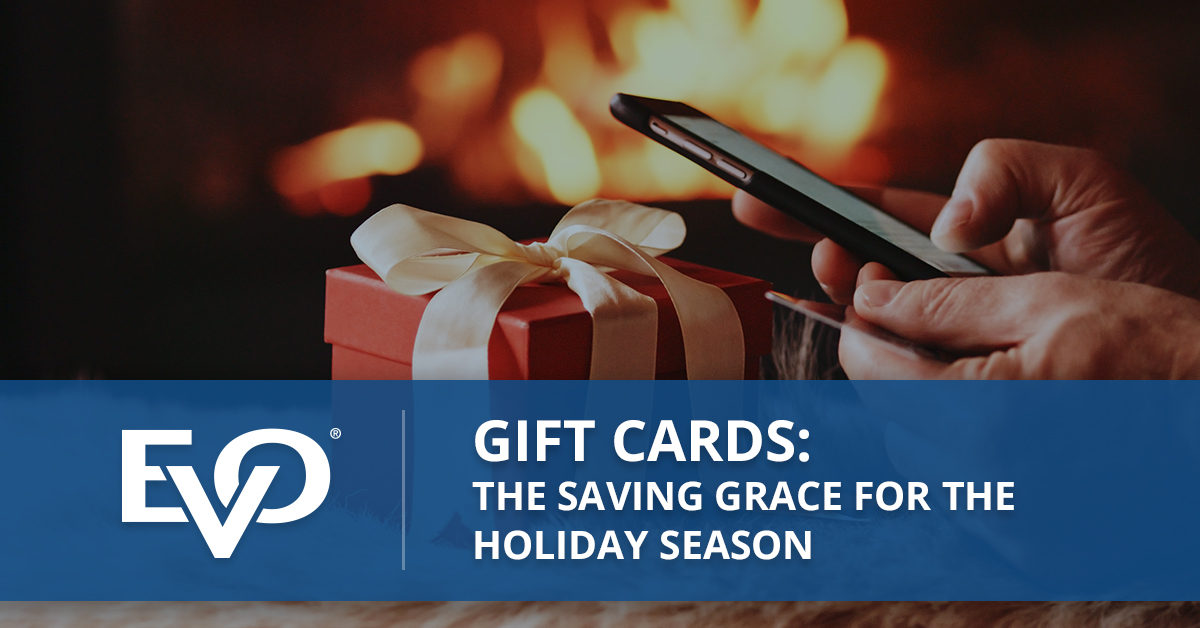 Gift cards are an incredibly useful way to increase sales and relationships with your customer base, especially for smaller businesses. The gift card market is increasing each year and that trend isn't expected to stop anytime soon. According to Global Market Research, "The gross revenues of digital gift vouchers globally is estimated to reach $698.2 billion." No matter your size, businesses that offer gift cards often see a 30 percent increase in their bottom line, outselling their paper gift certificate counterparts by four to one.
They also help give small businesses the competitive edge to rival larger retailers by offering convenience to their customers. November and December are crucial months for sales for all retailers, regardless if they are operating online or from an actual location. Being prepared for the upcoming season is imperative. So, why offer gift cards to begin with?
Increase Sales
People who receive gift cards to a business are more than likely willing to spend more money than the value of the gift card. There is a psychology behind the concept of "free money" such as receiving a gift card with a certain amount on it. People tend to splurge on more expensive items or services if they have a designated amount already paid for. This is a great way for you to move full-priced inventory. According to Giftcards.com, 72% of customers will spend on average 20% more than the amount allotted on the gift card." This is also a great way to drive sales after the holidays, as that is when most people spend their gift cards.
Bring in New Business
A big key benefit of gift card programs is that they bring in new customers. Even if a person has never stopped by your shop or storefront, they will be more likely to go inside if they have a gift card. This gives merchants an opportunity to start building a relationship with that new customer. Gift card programs in conjunction with loyalty programs will attract new business and satisfy your current customer base. One way to do this is through promotional offers such as "Buy a gift card, get x-amount of money back for yourself." Not only does that encourage gift card purchasing, but it also increases customer satisfaction by showing them they are valued through a reward.
Help Small Businesses Compete with Major Businesses
Consumers who are in the market for gift cards typically turn to big-box stores, mainly because this is seen as the easiest option and they are sold everywhere. However, if their favorite store or shop is offering gift cards, they may be more likely to purchase a gift card from there as a more personal gift giving gesture. This helps smaller businesses compete with larger ones, by offering services that are similar such as gift cards.
How to Maximize the Holiday Gift Card Market
Start Early
When it comes to gift card programs, starting early is step one. Well before the holiday rush, you should have your gift card program ready to go. Make sure you know how long the cards take to arrive so you have enough in stock when demand is the highest.

Prominent Display
Make sure gift cards are prominently on display. When people are shopping in a store, it helps to have items displayed in an eye-catching fashion, so they can get in and get out with what they are looking for. The same goes for gift cards – make them accessible so people can find them. A big perk to having gift cards clearly displayed, especially at the register area, is that it encourages people to add a gift card to their purchase.

Incentivize Your Employees
For every gift card your employees sell, give them a commission. This will make it easier for your team to upsell a gift card during each purchase. "Did you love that new shirt for a friend or family member, but can't think of what to get the rest of them? A $25 gift card would be a fantastic solution." Also, adding a team-based competition, can increase your gift card sales.

Promote, Promote, Promote
The best way to get gift cards like any other product or service you offer is to promote, promote, promote. Everyone is looking for gift cards, so give the customer the information they desire. Post on your social media channels the latest designs, or any special promotions. Reach out to your loyal customers via email marketing (newsletters) or if they have opted in for mobile text updates. Build a buzz around the holiday season, your offerings, and the fact that gift cards are readily available.

Gift cards aren't just an afterthought. Consumers are asking for them. According to Mageplaza.com, 58.8% of shoppers said they would like to receive gift cards. With the holiday season right around the corner, beat the rush and be prepared. Providing gift cards to your customers can crease your sales, bring in new businesses and help you compete with similar SMB and even larger merchants.