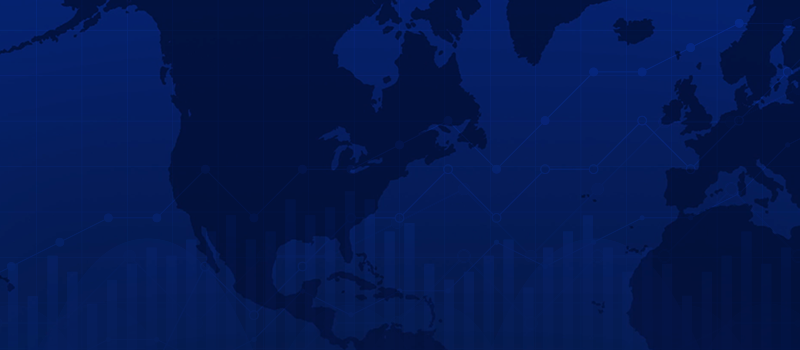 New customer relationship management tool and payment processing capabilities increase convenience and productivity for professional landscape contractors
BLOOMINGTON, Minn. — New features introduced to the Toro® Horizon360™ business software suite help drive more profits for professional landscape contractors. A customer relationship management tool will allow contractors to automate client communications, while a new online payment feature makes invoicing a breeze.
The new features build on the powerful all-in-one Horizon360 software suite that's designed to help landscape contractors more effectively track the productivity of their crews and equipment, automate their billing process, and enhance the time management of their businesses.
"Adding the new customer relationship management tool and automated payments feature not only meets the business needs of our Horizon360 customers, but gives them valuable time back in their day," said Dave Francis, senior marketing manager at Toro. "These features offer increased convenience to professional landscape contractors, while streamlining their communications and interactions with customers. Ultimately, these updates ensure they have all the data and tools they need to effectively run their business right at their fingertips."
Communicate with Ease
The new CRM feature will allow contractors to automate customer communications, which means no more calling or texting. This feature can be used to schedule appointments, alert customers of upcoming service, communicate changes to the job, such as rescheduling due to inclement weather, and notify customers when a job is complete. Additionally, the CRM tool can be used for marketing business promotions and reminding customers of yearly service opportunities.
Designed to be easy to implement, communications can be created based on a pre-selected template, or you can build your own template with custom fields. Then, simply trigger the email to send and get on with your day. 
Invoicing made Simple
It's estimated that ten percent of invoices are missed or never delivered. The new automated online payments feature eliminates that — every invoice will go out and it will be simple for customers to pay.
The new system collects all recently completed jobs and sends invoices out for payment at your desired frequency. Choose from monthly, bi-weekly or immediately after service.  
The simple process has just two steps. First, an email is generated and sent to the customer to notify them that an invoice has been made ready for payment. Then, customers simply click on the link and make the payment. Repeat customers can save a credit card on file for simple payment processing every time.
To ensure the payment process is secure for both contractors and their clients, Horizon360 software has partnered with EVO Payments, a leading global provider of payment technology integrations and acquiring solutions. All Toro contractors will be able to utilize EVO's secure cloud-based payment processing solutions to accept and manage their payments within their Horizon360 software suite.   
"We are excited to partner with Toro to offer EVO's acquiring and processing services and secure Payfabric gateway to Horizon360 software customers," says Brendan F. Tansill, EVO's President, the Americas. "Our proprietary solutions improve the contractors' ability to accept and manage card payments, allowing them to focus on growing their businesses."
"Horizon360 is designed to help busy landscape contractors deliver better customer service, attract and retain great employees, manage time better, while increasing revenues and profit margins," said Francis. In addition to the two new features, the software suite offers real-time equipment tracking and an intuitive bi-lingual phone app, and makes managing complex scheduling, challenging weather events and multiple crews easier than ever.
To learn more about Horizon360, visit the Toro website.
About Toro
With roots dating back to 1914, Toro is a leading worldwide provider of innovative solutions for the outdoor environment including turf and landscape maintenance, snow management, rental and construction equipment, and irrigation solutions. Through a strong network of distributors, dealers, retailers and rental stores in more than 125 countries, Toro helps customers care for golf courses, sports fields, public green spaces, commercial and residential properties, construction sites and agricultural operations. More at: www.toro.com.
About EVO Payments, Inc.
EVO Payments, Inc. (NASDAQ:EVOP) is a leading payment technology and services provider. EVO offers an array of innovative, reliable, and secure payment solutions to merchants ranging from small and midsize enterprises to multinational companies and organizations across the globe. As a fully integrated merchant acquirer and payment processor in over 50 markets and 150 currencies worldwide, EVO provides competitive solutions that promote business growth, increase customer loyalty, and enhance data security in the markets it serves.
Contacts:
EVO Payments, Inc.
Sarah Jane Schneider
Investor Relations & Corporate Communications Manager
+1 (770) 709-7365
investor.relations@evopayments.com
---