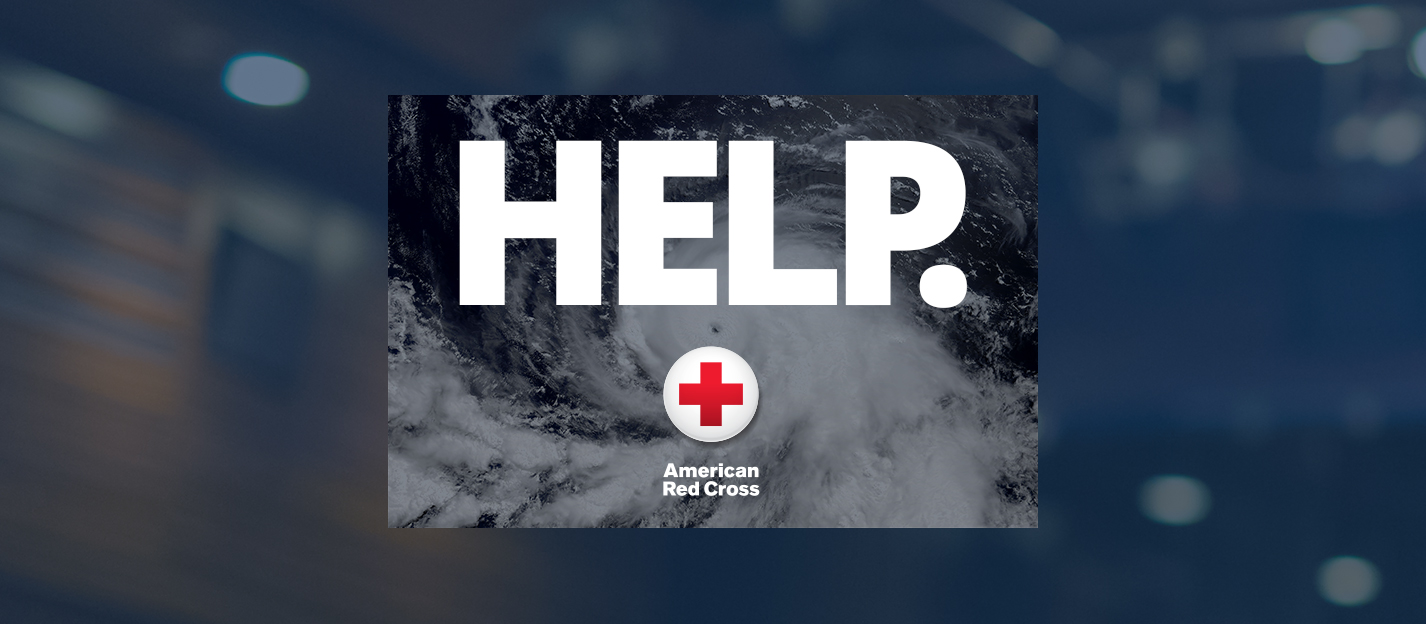 Please consider joining us to support ongoing Hurricane relief efforts.
As you all know, Hurricane Harvey slammed into Texas on Friday, Aug. 25, causing catastrophic flooding. On Sunday, September 10, Hurricane Irma made a direct hit on south Florida and continued to wreak havoc as it crawled up the middle of the state late Sunday night. Millions have been severely impacted by these storms, including EVO and Sterling employees, their families and pets, our merchants, sales reps, vendors and partners. They all need our help.
$35k Corporate Donation Matching Challenge
EVO and Sterling Payments Technologies, with generous support from former shareholders and funding partner Quickstone Solutions, is pleased to announce a $35k Corporate Matching initiative to give further relief to the victims of these catastrophes.
Until Sept.30, 2017 any financial donation given by our employees will be matched, dollar for dollar, by corporate contributions – up to $35,000. This means $35,000 of employee contributions becomes $70,000 in relief funds.
How can you give? To participate in the matching challenge, please click the link below to go to the EVO/Sterling fundraiser page on CrowdRise where you can easily and securely make a tax-deductible financial contribution. All donations of money will be directed to the American Red Cross and can be designated for Harvey, Irma, or other disaster relief efforts of your choosing.
DONATE NOW
Item Donations
EVO and Sterling – the newest member of the EVO family based in Tampa – have established donation drop-off areas at each of our U.S. office locations. If you would like to donate any items to the relief effort please leave them at your designated drop-off area by Tuesday, Sept. 19.
Donations of all kinds are desperately needed for hurricane victims as well as for the hundreds of animals that have been displaced.
Below are some suggested items to donate, but everything is greatly appreciated:
Clothing in good condition
Tooth brushes/toothpaste/toiletries/hygiene products
New underwear/socks
Baby formula/wipes/bottles/diapers
Baby pack & play for babies to sleep in
Blankets
Non-perishable foods, including snacks, canned food, allergy-friendly foods
Sweats/warm-ups for men, women, children, and infants
Bug spray
Dog food/cat food/leashes/cat litter/litter boxes/towels/treats/toys/newspaper
All donations will be shipped to EVO Dallas, using our large facility there as a collection point. Donated items will then be delivered and distributed to area mega-shelters by local relief partners on the ground.
Blood Donations In any disaster, there is always a great need for blood. We have contacted Carter BloodCare to set up blood drives at all our U.S. locations. More information to follow.
Communication We will keep you informed by email about our company-wide relief effort – and any additional ways we can help.
Thanks! We thank you in advance for your donation. Anything you can give is greatly appreciated.
DONATE NOW