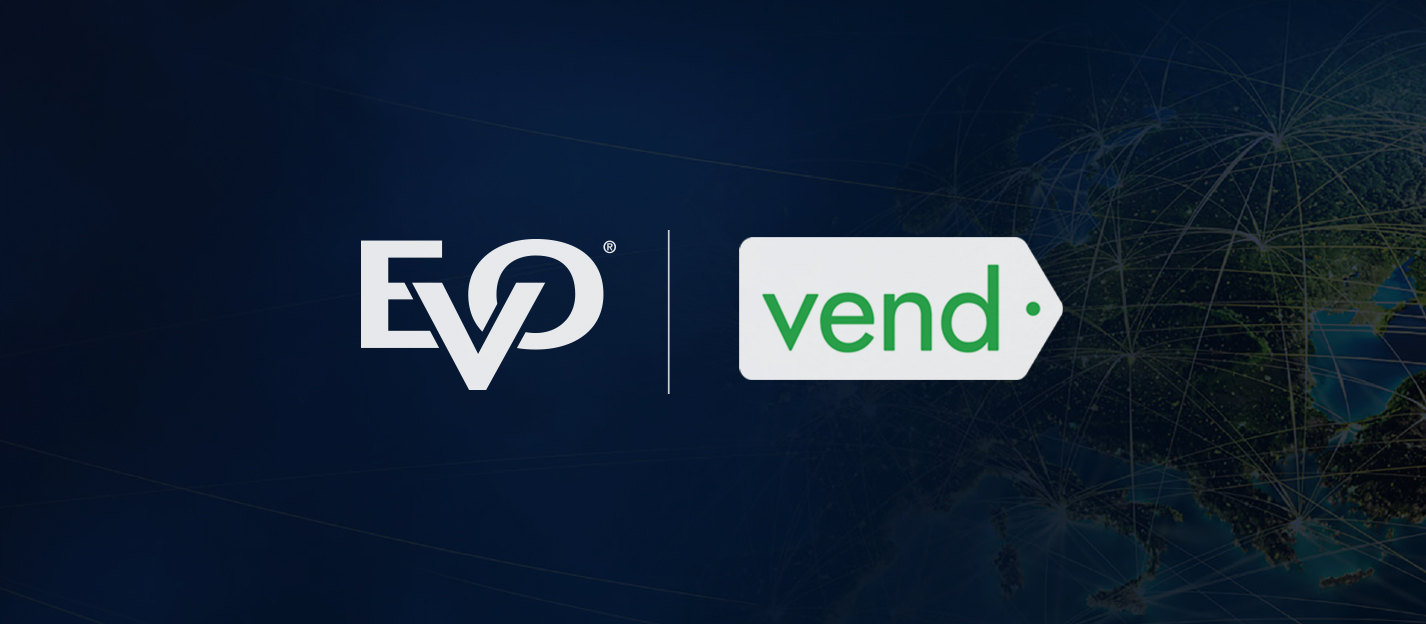 ATLANTA, June 11, 2019 – EVO Payments, Inc. ("EVO"), a leading global provider of payment technology integrations and acquiring solutions, announced today it has formed a strategic partnership with Vend, a leading developer of cloud-based retail point-of-sale (POS) software, to provide semi-integrated EMV payment processing for merchants.
EVO will integrate with Vend's POS software, allowing transaction data to flow seamlessly from the POS to the payment terminal, decreasing user error, and saving merchants time on individual transactions and at end-of-day closing. For a limited time, EVO and Vend will offer discounted processing rates, hardware rebates, and a complimentary EMV-certified payments terminal in a semi-integrated configuration to merchants who purchase the integrated package.
"We are thrilled to be partnering with EVO to provide a best-in-class solution to a broad population of retail merchants," said Jake West, Director of Business Development at Vend. "This semi-integrated solution offers retailers an easy, cost-effective payment option, allows them to accept EMV payments, and keeps their data protected."
"Vend's point-of-sale and retail management system delivers a clear return on investment for single and multi-store, inventory-based retailers," added Brendan Tansill, EVO's President, the Americas. "It saves merchants time and increases store revenue and profitability, helping merchants grow their businesses. EVO is pleased to provide Vend customers with an EMV-certified payment acceptance solution that is secure, affordable, and easy-to-use."
About EVO Payments, Inc.
EVO Payments, Inc. is a leading payment technology and services provider. EVO offers an array of innovative, reliable, and secure payment solutions to merchants ranging from small and mid-size enterprises to multinational companies and organizations across North America and Europe. As a fully integrated merchant acquirer and payment processor in over 50 markets and 150 currencies worldwide, EVO provides competitive solutions that promote business growth, increase customer loyalty, and enhance data security in the markets it serves.
About Vend
Vend is cloud-based point-of-sale and retail management software that lets retailers run their business in-store, online, and on-the-go. Vend's software includes inventory management, customer loyalty, and reporting analytics. Vend integrates with world-leading business and payments applications and is a key retail partner in Apple's global Mobility Partner Program. Vend is trusted by retailers in over 140 countries and is used in more than 25,000 stores worldwide. Founded in New Zealand in 2010, Vend has five global offices, and over 250 staff. Please visit: http://www.vendhq.com