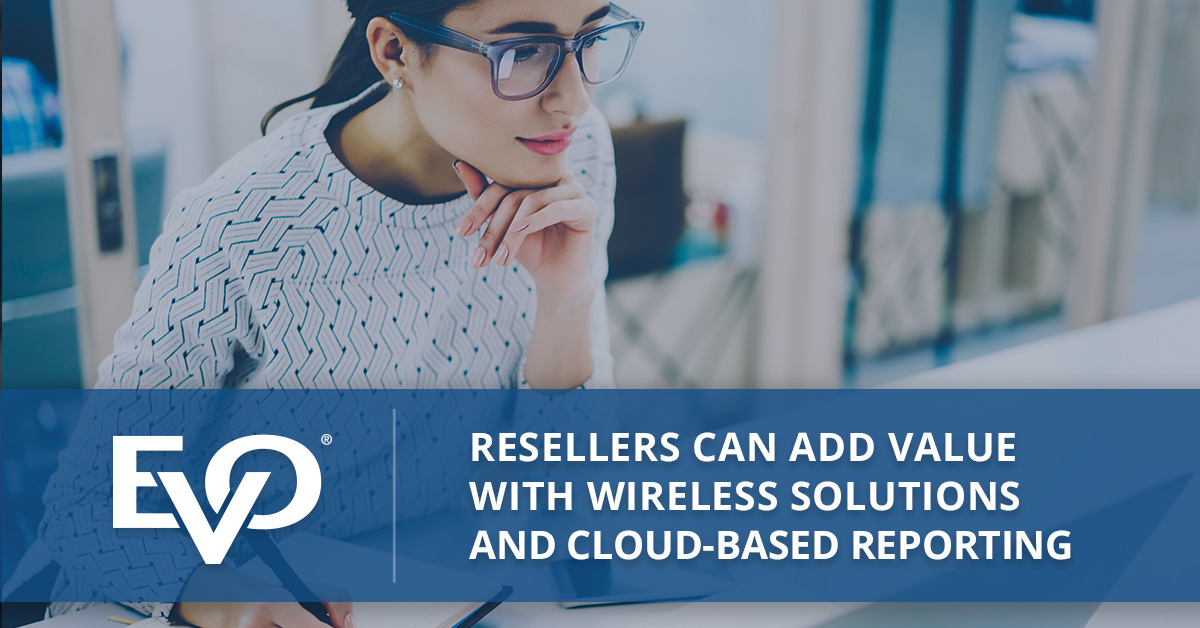 Wireless solutions not only help to increase profits, but they are easy to install and support as well.
The payment processing industry is competitive. As a value-added-reseller, it is important to be at the forefront when it comes to the latest products, services, trends, and latest industry-differentiating tools. Two of those tools are the use of wireless solutions and cloud-based reporting. Not only are these valuable resources offered by your payment processing partner, but they benefit you as a reseller.
By offering wireless solutions, your merchants can process transactions over a cellular network, a concept which isn't widely offered on the market. This enables them to put a cash register in any location, whether that is out in the middle of the field, a stadium that is a hundred years old, or a festival. As long as they have the power, they can complete their sales.
Cloud-based sales reporting is usually found in high-end point-of-sale systems, but it doesn't have to be. In the reporting process, polling data such as specific items sold, quantity, cost, taxes applied, and other details are gathered, summed up, and aggregated into a report. The end result is to connect businesses with their data in real time so they can make fast and informative strategic business decisions.
Opens New Doors for More Sales Opportunities
If you have hard-to-wire merchants who always take cash, wireless solutions can allow them sell more, be EMV compliant, and prevent costly chargebacks. As a reseller, wireless solutions also allow you to diversify your network by diving into like-minded verticals and businesses. Examples in the hospitality industry include quick service restaurants, fast casual dining, and specialty shops. For retail, apparel/boutiques, thrift shops, specialty stores, kiosks, and multi-location venues all fit the bill.
We mentioned hard-to-wire locations like stadiums/arenas, but farmers markets, plant nurseries, and food trucks have also benefited from wireless solutions. Seasonal and event merchants such as fairs/festivals, trade shows, pop-up stores, and sporting events are markets that all rely on this technology as well.
Cloud-based reporting allows for multi-location and multi-lane merchants in need of online, roll-up sales reporting. It also gives your merchant remote access to sales reporting and price management tools. Another advantage is the fact that it has the ability to work for businesses with multilingual customers. Lastly, if your merchants have several locations, the software is designed to easily scale with their business.
Wireless solutions not only help to increase profits, but they are easy to install and support as well. Coupled with cloud-based reporting, your merchants have the ability to open new doors, tap new vertical markets, and see their business thrive.