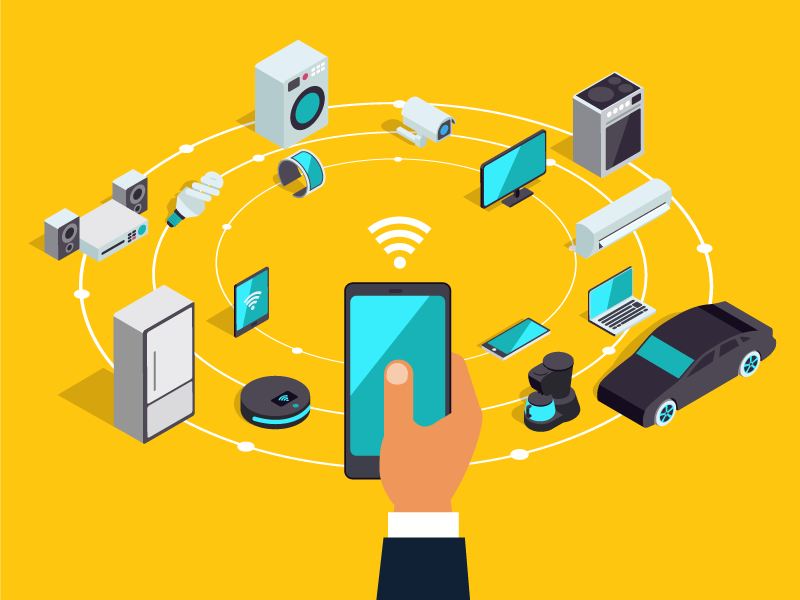 How security smart is your smart home? It's a critical question to ask in the Internet of Things (IoT) era. By 2020, Gartner¹ predicts nearly 21 billion IoT devices will be in use around the globe – a majority of them in smart homes. But as devices and appliances with internet capabilities proliferate, so do the security risks.
Described by some as the Wild West of cybersecurity and privacy², the IoT is in need of a feasible way for manufacturers – who use different protocols and standards that are not compatible – to build security into their IoT products to replace the unstable patching structure that's currently used. Your smart home can become vulnerable to attack because many IoT devices never get these necessary patches.
Here are 4 ways to secure your connected home before cybercriminals manage to steal your personal information, unlock your front door, or something much worse.
Keep your router up-to-date – The software that comes with your router needs occasional updates. Before you set up a new router and periodically thereafter, visit the manufacturer's website to see if there's a new version of the software available for download. Do this periodically. And to make sure you learn about the latest version, sign up to get updates by registering your router with the manufacturer.
Change default router admin username/password – Your router comes with a generic username and password – many of which are posted on the internet! Once you use the settings for installation, change both router settings immediately. Anyone who comes within signal range of your router can easily log into it and, once inside, change the password and shut down the router, effectively hijacking your network.
Change your SSID default name – The SSID (service set identifier) or wireless network name of your router is usually set to "default" or uses the router's brand name (e.g., Google, Linksys, Netgear). Create a new SSID³ that contains both letters and numbers, don't include personal information, and don't use any your existing internet passwords. Changing your SSID every few months is also a good idea.
Install security software – Don't ignore those pop ups notifying you that software updates are available for your PC, smartphone, and tablet. Click the "Install Now" button to protect your internet safety. Often released in response to major online threats that require software companies to issue patches, these updates deliver bug fixes and plug security holes found in an operating system or software program.
The bottom line: Take control of your connected home security today so as you add devices you'll be better positioned to make intelligent choices tomorrow.