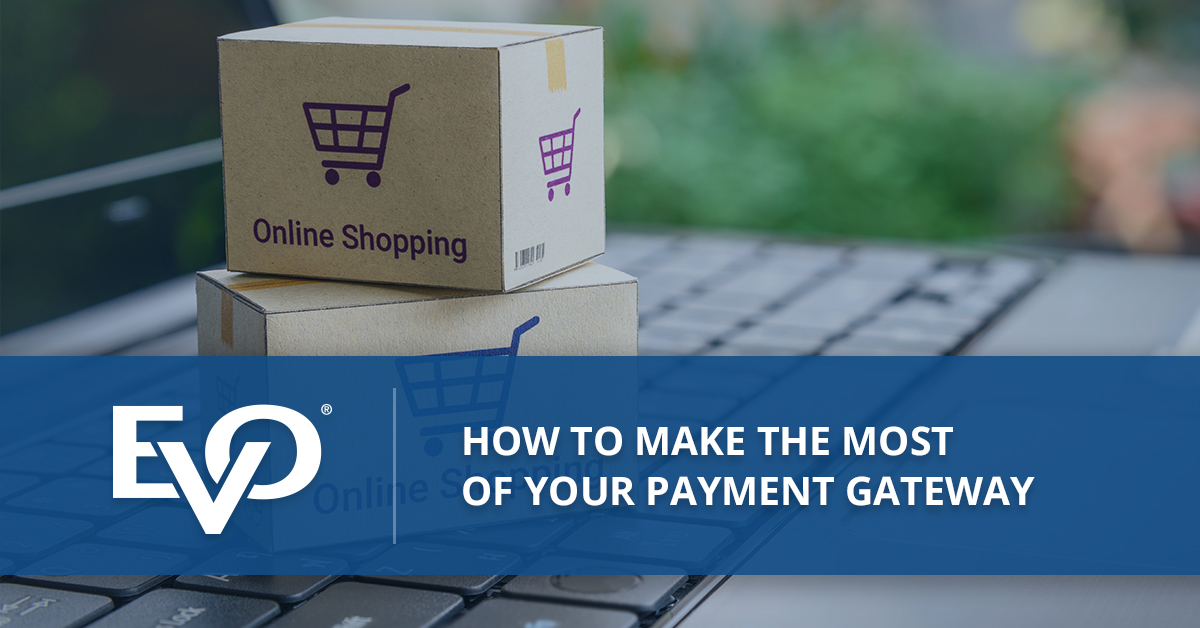 If you're a merchant with only a brick and mortar storefront, there is no better time to create an online presence. Developing an omni-channel strategy will allow you to sell your products and services in more than one place and give your customers the choice and convenience they desire. According to Business Insider, "E-commerce is poised to exceed $1 trillion — nearly a fifth of total US retail — by 2023." One key to success is finding the right payment gateway for your business.
A payment gateway is an e-commerce service that authorizes online payments for businesses and retailers. It's a lot like a physical point-of-sale terminal used in most retail stores. A secure payment gateway is the most important part of any transaction and generally has two components. The first is the virtual terminal, which allows a merchant to securely log in and key in credit card numbers. The second is a shopping-cart connection to the gateway to enable real-time processing from the merchant's website.
The payment gateway fulfills the same function as a point-of-sale (retail) terminal at a physical location. It takes the information provided through a shopping cart and transmits it electronically and securely to a payment processor to be routed for payment authorization. If the payment gateway receives an authorization code from your credit card processor, most will automatically settle the transaction that night. Some merchants who sell custom products may choose to manually settle the transaction at a later date.
A merchant account and a payment gateway work in combination to enable online retailers to process credit card transactions and collect the money from the transaction in a bank account. Most payment processors require the retailer to sign up for a payment gateway service before that retailer can accept credit cards. Some processors offer bundled gateway solutions with multiple providers, saving merchants time and money.
Factors to Consider
Security. It is important to make sure your payment gateway is equipped to fight off attacks from cybercriminals and is not susceptible to data breaches. A 2018 Thales Data Security Report revealed that "75% of U.S. retailers have suffered at least one cybersecurity failure with their online stores." Increased online shopping is great news for business, but it also increased the opportunity for others to take advantage.
Point-to-point encryption is a feature that allows information to go from the merchant to the processor without the threat of being intercepted by hackers. Tokenization encrypts the credit card data into an unreadable code and is also beneficial to businesses because their sensitive information isn't saved or stored anywhere. Lastly, it is important to note that your payment gateway is PCI DSS compliant and meets industry standards.
Upfront fees. Transparency is one of the main ways those in the financial services industry can gain trust. This is especially true when it comes to payment gateways. What are the fees associated? Is it per transaction or a monthly cost? Is there an additional charge at the time of setup? It is important to see if they will accept recurring and one-time payments as well. Ask these questions and do your homework ahead of time and know what to expect to avoid any surprises later on.
Multiple gateways. Having multiple gateways gives your customers more options. While most accept traditional credit cards like Visa or Mastercard, it also allows those who may have American Express, Discover or other brands to shop at your business. What about those customers who don't use traditional credit cards and prefer to pay via PayPal, Venmo, Apple Pay or other mobile wallets? It's all about ease for the customer. This is also true if you are dealing with international businesses. The easier you make it for them to shop, the more likely they are to purchase goods and services.
Customer service. Fantastic customer service is an integral part of building a loyal customer base. It is important to have a team 24/7 to handle requests. After all, dealing with your customers' money, and ultimately, the trust of your business, relies on a positive experience. Live technical support and trained staff allow your customers to feel at ease should a problem arise.
Not all merchants are the same, so one payment gateway can't be expected to fulfill the needs of every merchant. According to a study by Statista, "In the Mobile POS Payments segment, the number of users is expected to amount to 1,657.5m by 2023." It's important to speak to your processor about choosing the right gateway solution for your business so that you can be on the fast track to increasing your profits.