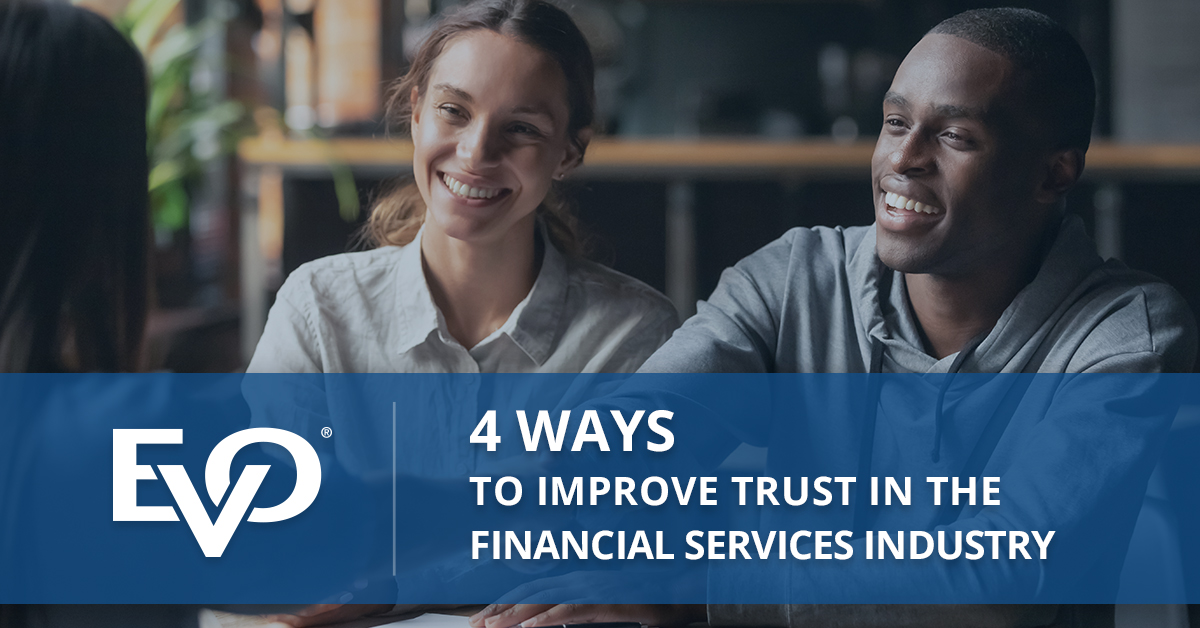 Trust. It's a concept that's not simply handed out but earned over time and that's even more evident in the extremely competitive financial industry. According to the 2018 Edelman Trust Barometer, "2018 saw a stalled trust recovery for the financial services sector. Our data revealed six double-digit trust declines among the informed public segment, including a 20-point drop in the U.S." We look at four ways to earn that trust back and grow your business.
Transparency
The easiest way to earn trust is by being transparent with your customers. Be honest, open, and upfront. According to an article in the Harvard Business Review, "Acquiring new customers can cost five times more than satisfying and retaining current customers." There are a lot of costs involved with payment processing and nobody likes surprises. The Edelman Trust Barometer lists easily understood terms and conditions as the number one factor for financial services companies to gain that mutual admiration.
Inform your merchants of any fees that may seem hidden on the surface. What are the terms and conditions involved? Explain to them about early termination fees and how to avoid liquidation damages. The more informed they are, and the more they know the value you can provide, everyone wins. By doing this, you help establish yourself as a trusted advisor.
Dive Into Digital Age
A large part of success in the financial industry is by staying ahead of the technology curve especially in an age where customers are attached to their mobile devices and use them as forms of payment. According to Pixel Union, "Over 1.2 billion people worldwide access the internet from their smartphones. That's four times the population of the US."
Optimizing for mobile, embracing mobile payments, and leveraging mobile point of sale systems and apps can earn the trust of the four out of five Americans who are now shopping online, with more than half of those individuals making those purchases using a mobile device, according to The Pew Research Center. We've seen the payment processing industry evolve from the days of bartering goods and livestock thousands of years ago to the introduction of artificial intelligence today.
Equally as important is having the latest cybersecurity measurements in place. According to Accenture, "The most expensive component of a cyber-attack is information loss, which represents 43 percent of costs." Make sure your company has the latest fraud protection and is able to prevent data breaches.
Customers Value Human Interaction
Customer loyalty is based on emotion and positive experiences. While technology can help facilitate a lot of processes and improve business, there is something about having a one on one experience with an actual human being, and industry trusted expert, as opposed to an automated system. First and foremost, it provides a positive user experience. According to the Edelman Trust Barometer, "81% of those surveyed said making it easy to work with real people was an important factor when choosing a financial services company."
Manage Reputation Through Marketing Resources
One way to build trust is by maintaining existing relationships with customers. Marketing resources such as content, social media, and email can be great avenues to engage your audience with your business and products. Making customers feel invested in your journey builds trust. One way to do this is to tailor your content and analyze the results through A/B testing to see what customers experience. The Edelman Trust Barometer notes, "Company content is twice as trusted among customers."
Social media is another avenue to maintain trust and also showcase your most loyal customers and brand ambassadors. The cheapest and most effective advertising is word of mouth. If people praise your product and business on social media and word gets around, you can positively manage your reputation.
Be transparent, don't be afraid to dive into the digital age, boost the customer experience with human interaction, and use marketing resources to continue to improve existing relationships. According to the 2016 Customer Quotient study, "More than half of U.S. consumers have not recommended their financial services provider to friends and family and nearly as many (51%) said they do not intend to continue purchasing their current financial provider's products and services." That's a staggering statistic. Earn their trust back and keep on providing.