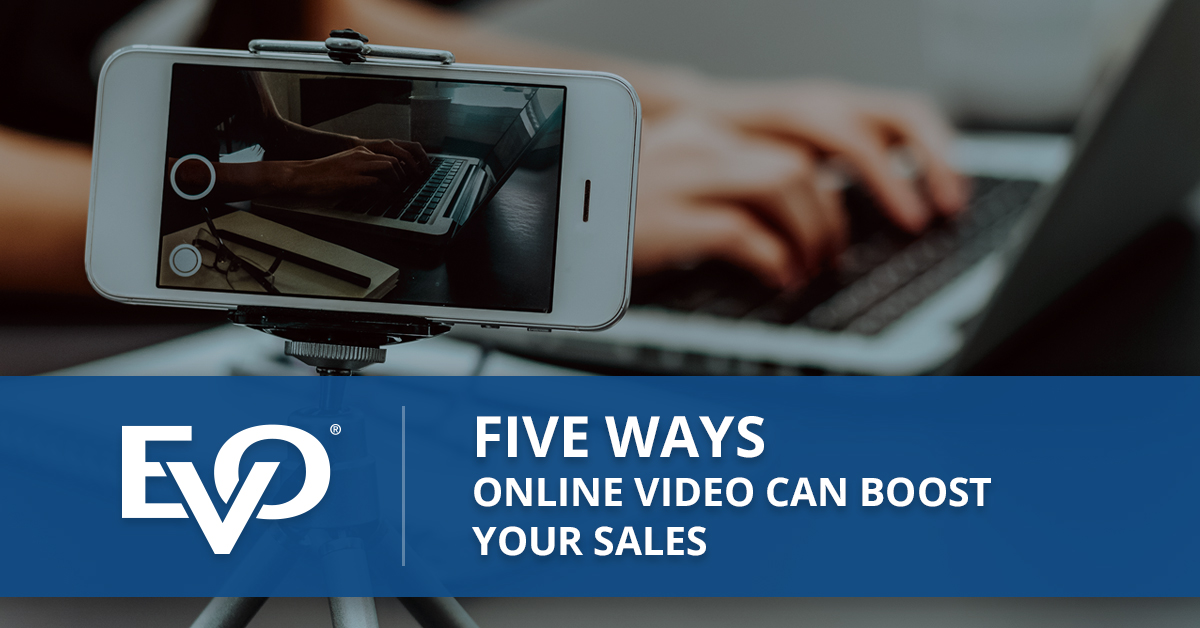 Content marketing is integral to every business. Engaging your customer base can boost sales and increase revenue. At the forefront of the content marketing strategy should be a focus on video. Online video has become one of the main activities consumed while using smart phones. According to Statista, "85% of all internet users in the United States watched online video content monthly on their devices."
Forbes added that, "More than 500 million hours of video are watched on YouTube each day and more video content is uploaded in 30 days than the major US television networks have created in the last 30 years. By 2021, a million minutes, or 17,000 hours of video content, will cross global IP networks every single second."
The ability to showcase your products and services, educate your audience, and build trust in your brand via video is essential. HubSpot states, "54% of consumers want to see more video content from a brand or business they support." We look at five ways online video can benefit merchants and boost your sales.
What are the benefits of using online video in your marketing strategy?

Video engages consumers in a way that photos and product copy simply cannot match. Whether it a brief video that explains a product, a customer testimonial, a review, live demo, or a video for entertainment purposes, the adage "show, don't tell" holds true when it comes to content. Wyzowls's State of Video Marketing says, "When both video and text are available on the same page, 72% of respondents said they would rather use video to learn about a product or service." Customers can read about a product, but until they can physically see how it looks and how it works, they don't full get a taste of it in its entirety.

It increases customers' chances of finding your business online. Next to Google, YouTube is the second most visited website on the internet. Video content doesn't just drive traffic, but it also generates leads, and ultimately, conversions. It also keeps visitors on your site for longer periods of time. "According to Forbes, "The average user spends 88% more time on a website with video." Product video ads on social media also drive website traffic. Business Insider reports, "Video ads have the highest click-through rate (CTR) at 1.84% of all digital ad formats." Social media platforms such as YouTube, Instagram, Snapchat, Facebook, Twitter, and LinkedIn, allow you to target potential customers.

It improves customer satisfaction. If customers can see product reviews, tutorials, setup or installation videos, or even interviews from satisfied customers or industry experts, it will help gain their trust and ultimately their satisfaction. Wyzowl's State of Marketing notes that, "41% of marketers say that video has helped them reduce support calls."

Video can give your site an instant SEO boost. Forrester Research found that having video on your website can increase your odds of showing up on the first page of Google in an organic search – more than 50 times greater than if you just had text on the page. When using videos, don't forget to optimize your digital assets. Use keywords that are relevant to the content in the file name, titles, and tags. If you want more bang for your buck, post a transcription of the video. Search engines are smart, but they still read text best. Optimizing for mobile is also incredibly important when creating video content. Make sure those users have the same positive experience with your business as those shopping online.

Video is an easily sharable content, extending your audience reach. The best form of marketing comes from loyal customers. Utilize video content to not just educate, but to also share positive experiences, and what sets your business apart from others. Don't limit video to your personal website and YouTube channel. Social media is free and easy and the perfect way to bring in new customers. While YouTube is the most common channel, Facebook is used by over 65 percent of marketers while Instagram, Twitter, and LinkedIn are right around 40%, according to Wyzowl.

Here are several things to keep in mind when creating online video.
Create a video marketing strategy. Identify your budget, your goals, and KPIs.
Know your audience.
Creative and original videos add credibility to your message. While highly produced videos may get more views, videos shot on your iPhone or smart phone can be just as effective.
Keep it short and make sure to highlight your product in use.
Don't forget a call-to-action.
Choose your video name with SEO in mind. Use anchor tags, anchor text, descriptions, and captions.
Don't limit your video to just your website or social media channels. Send them to your customers via email newsletters or use them for social media ads. Wyzowls's State of Video Marketing adds that, "87% of businesses use video marketing as a tool." The numbers don't lie. The report also noted that, "97% of marketers say video has helped increase user understanding of their product, while 76% say it helped increase traffic and sales.

By following the best practices listed above you can take advantage of video content and add it to your marketing tool belt. The more ways you can increase traffic, educate customers about your product, and engage them in your business, can only boost your sales and increase your bottom line.