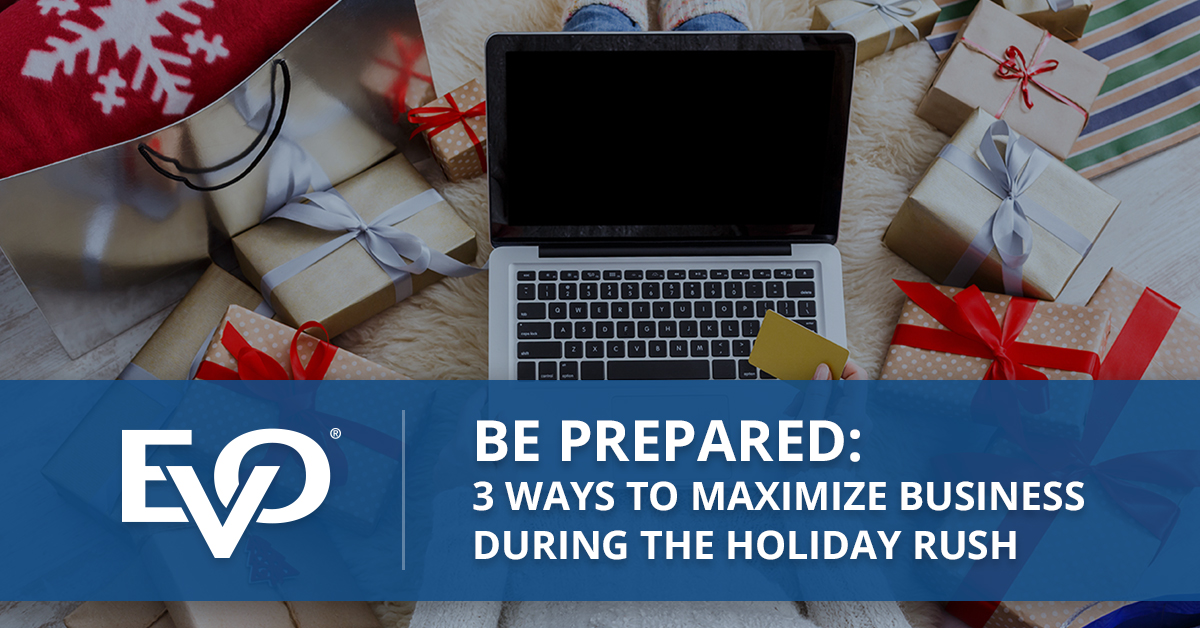 It's the most wonderful time of the year for your e-commerce business partners. The holiday shopping season is right around the corner. We're talking Black Friday, Cyber Monday, and Christmas. According to Statista, "In 2018, holiday season retail e-commerce spending in the United States amounted to $123.7 billion with the most money being spent on Cyber Monday. That year, Cyber Monday became the biggest U.S. online shopping day ever with close to $7.9 billion in online spending." While the cha-ching sound resonates in the back of your mind, it's all about being prepared, executing, and making the most of the moment.
Site and Mobile Optimization
First and foremost, your ecommerce merchants need to have their website up and running and able to support the increase in bandwidth that comes with the holiday shopping rush. If business is slow or times out in the checkout process, this could lead to shopping cart abandonment and a hit to your merchant's bottom line. Also, take a look at their payment gateway. Do the settings allow for an enjoyable experience such as guest checkout and an easily identifiable payment button? Lastly, make sure your merchant's business is optimized for mobile. The National Retail Federation (NRF) states that, "66% of shoppers used their mobile device to make purchase decisions over the 2018 Thanksgiving holiday period. Limiting yourself to desktop purchases is limiting the amount of revenue you can bring in.
Marketing, Marketing, Marketing
If your merchants are confident the infrastructure and website can handle the heavy load of traffic and all that comes with it, they can go all out on the marketing front. What better way to announce products and services than through content, social media, and email campaigns. Much like brick and mortar stores prepare for the holiday season, merchants should get in the spirit. Merchants should come up with a content marketing plan for fun and informative videos as well as blog content. Brand awareness is key and it is important to engage and communicate with customers. Allow them to be a part of the process and the journey. If they give those that are the most loyal special previews, discounts, or coupons to show just how much they mean to your business.
Delivery, Returns, and Customer Service
The site is ready, the inventory is stockpiled, the marketing plan is laid out, and the customers are ordering product. Now what? One reason for shopping cart abandonment is due to unexpected costs such as additional taxes or shipping costs. By offering discounted shipping or even free shipping during the holiday season, you can differentiate yourself from your competitors. It is commonplace for goods to be returned after they are purchased. Perhaps someone is sending your product as a gift, maybe it is an article of clothing that doesn't fit. Whatever the case may be, a clear and laid-back return policy will help put the customer at ease. During the holiday season, it is important to have top notch customer service to deal with any issues that may arise online, with products, or services.
The holiday rush can be stressful, but it doesn't have to be if your merchants are prepared. By ensuring that their website is technically sound, your merchant is optimized for mobile, a marketing plan is created, and the product delivery process is seamless, Black Friday, Cyber Monday, and the Christmas season can put a little holiday cheer back in their pocketbooks.
In addition to the steps listed above, it is important to remind merchants to notify EVO of volume increases or large ticket sales. Unusual sales volume increases or volume increases over approved limits can alert risk monitors. To keep things flowing smoothly, merchants should speak to their processor and make them aware of anticipated increases over the holidays.