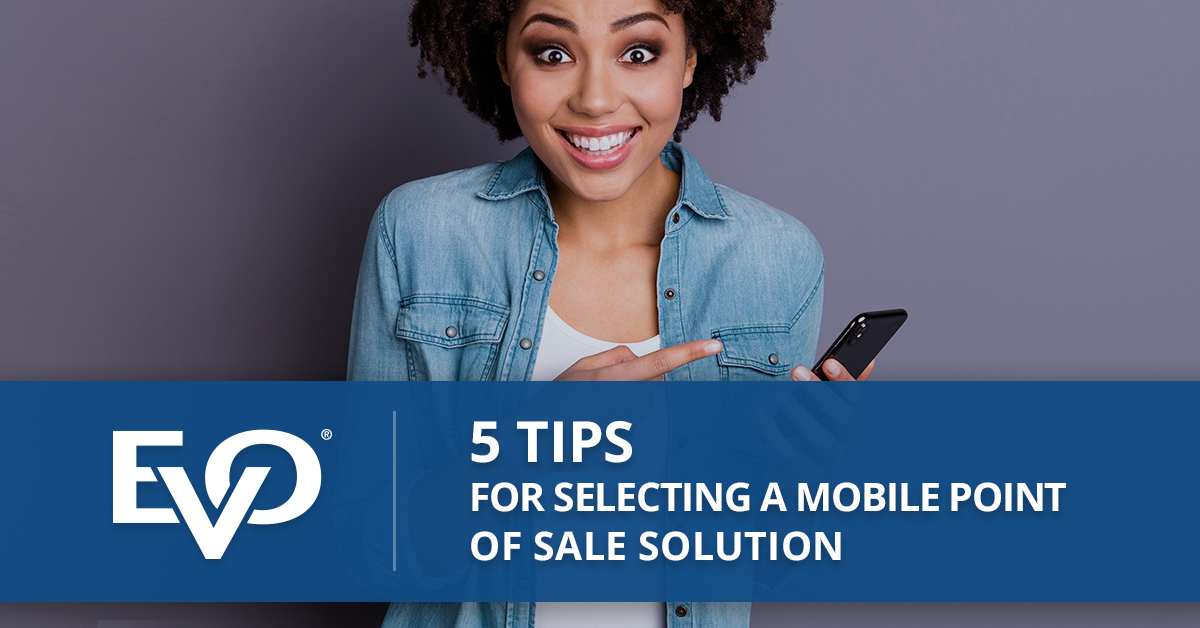 The right mPOS system can do much more for your business than simply complete transactions and process payments. In fact, a good mPOS system can streamline many of your business operations and even eliminate the need to do many things separately. Furthermore, those operations can be completed in real time, while you are also able to take advantage of around-the-clock access to your sales data from any location. The key is to make certain you choose a system that will be able to provide everything you need. Because mobile point-of-sale systems can vary in terms of functionality, it is important to make certain that you compare features to be sure you select the right system for your business needs.
1. Cloud-Based is the Way to Go
First, make sure that the system you select is cloud-based. This is vital for ensuring that you are able to gain access to your POS system from any location, even when you are not in your store. Additionally, a cloud-based mobile POS system will give you the opportunity to monitor your business from any device. Data can also be automatically backed up, giving you enhanced peace of mind in knowing that you do not have to worry about losing your data.
While a cloud-based solution is important, it is also vital to ensure that the solution you choose is capable of expanding. Above all, you will want to choose a reliable provider that will still be around a few months from now.
2. Consider Backend Capabilities
Backend capabilities are also important when selecting a mobile POS system. Backend process might include data analysis, inventory tracking, and social media integration. Since you are able to streamline many of these operations using your POS system, it can actually help you to save a tremendous amount of time. This can be particularly important for small business owners who need to boost their customer relationship management capabilities without spending a lot of time doing so.
3. What about a Customer Loyalty Program?
Customer loyalty is an important issue for businesses of all sizes and in all industries. Consequently, the mPOS system that you select should offer a customizable customer loyalty program. With this type of program, you can take advantage of the ability to identify your most frequent customers, thus gaining the opportunity to target those customers in a more direct manner.
4. Sync with Online Sales
Online business owners should also consider whether the mPOS system they select is able to integrate with their online sales. The system you select should give you the ability to sell in-store, online, and through mobile channels effortlessly, thus boosting your total sales revenue.
5. Strong Technical and Downtime Support
Downtime can be detrimental to any business. For this reason, you need to make sure that your POS system will have your back in the event that something goes wrong. In searching for an mobile POS system, make sure it offers both technical support as well as downtime support. Downtime can result in tremendous revenue loss.
If you should lose your Internet connection, you need to know that your system will provide offline support so that your business can keep operating. In addition, be sure that the system offers rich technical support if you should have a problem with the software or hardware. Your POS is one of the most important tools in your business. Knowing that someone is there to help if you have problems can give you greater peace of mind.
Finally, make sure that your mPOS is able to grow with your business, something that is especially important for small and mid-sized businesses. Do not assume that all systems are scalable; make a point of looking for a provider that will give you the ability to add on additional terminals.