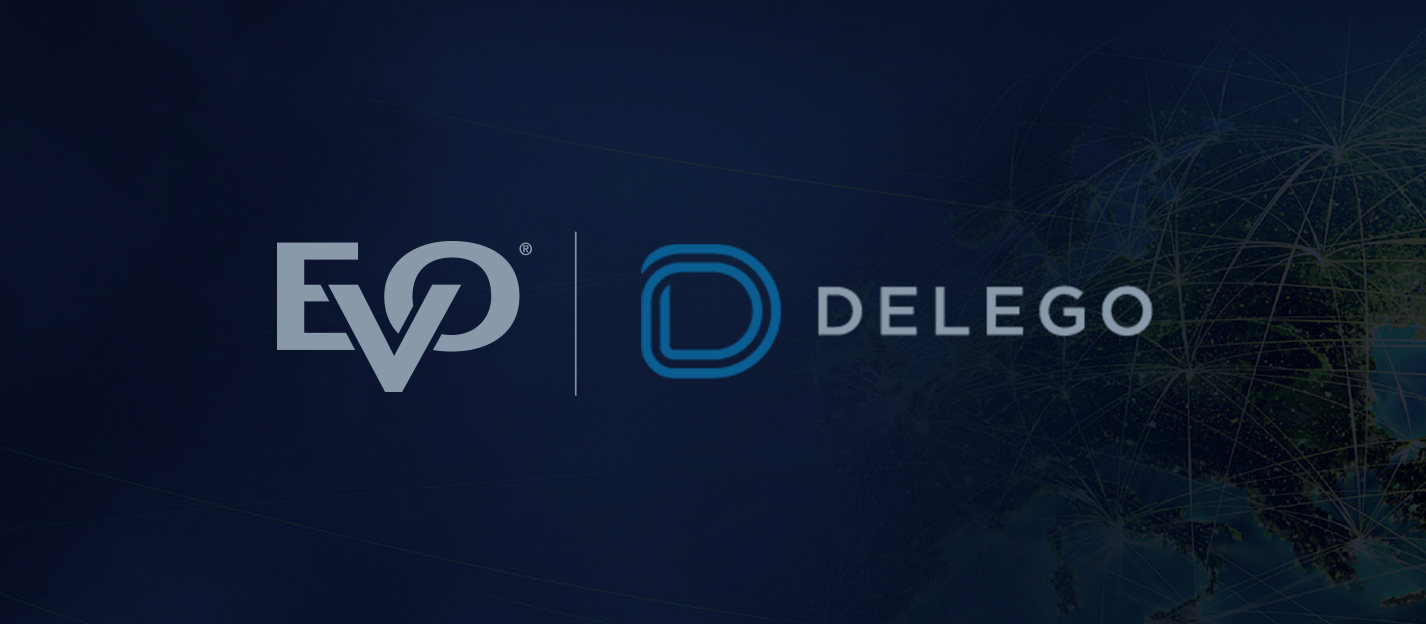 ATLANTA—February 13, 2019—EVO Payments, Inc. ("EVO") a leading global provider of payment technology integration and acquiring solutions, announced today that has formed a strategic relationship with Delego, a global leader in integrated payment solutions for merchants running SAP enterprise application software.
Delego's cloud platform secures cardholder data and provides omnichannel payment integration with SAP, automating the order-to-cash process and dramatically reducing both PCI compliance efforts and enterprise security risk. With innovative e-commerce, accounts receivable and call center solutions, Delego enables best-in-class payments experiences across the enterprise.
The relationship between EVO and Delego enables EVO to provide an SAP plugin to its B2B customers, thereby widening its integrated ERP offering. Furthermore, it brings together processing and B2B integration for both parties, simplifies B2B payments through the automation of receivables and streamlined payment workflow, and reduces costs.
"We are excited about working with Delego and believe that together we have created a compelling integrated payments solution for the SAP market," said Brendan Tansill, EVO's President, North America. "Delego provides seamless integration between EVO and SAP and offers alternative payment and digital wallet enabling solutions that are differentiating in the SAP space."
Scott Johns, President and CEO at Delego, added, "Our relationship with EVO allows us to bring a streamlined integration and a significant opportunity for savings to our mutual customers. We are thrilled to work with EVO to provide a tailored end-to-end payment solution for SAP merchants."
Watch our on-demand co-hosted webinar 'How to reduce payment friction and identify cost savings on processing for SAP merchants' at www.EVOpayments.cc/delego.
About EVO Payments, Inc.
EVO Payments, Inc. is a leading payment technology and services provider. EVO offers an array of innovative, reliable, and secure payment solutions to merchants ranging from small and mid-size enterprises to multinational companies and organizations across North America and Europe. As a fully integrated merchant acquirer and payment processor in over 50 markets and 150 currencies worldwide, EVO provides competitive solutions that promote business growth, increase customer loyalty, and enhance data security in the markets it serves.
About Delego
Delego secures, integrates and enables digital payments for the world's largest companies running SAP. Delego's cloud-based platform secures payment data, eliminating the risk of cardholder data exposure in the event of a data breach and minimizing PCI compliance. Our solutions enable best of breed payment experiences and integrate our customers' digital payment ecosystem with SAP.