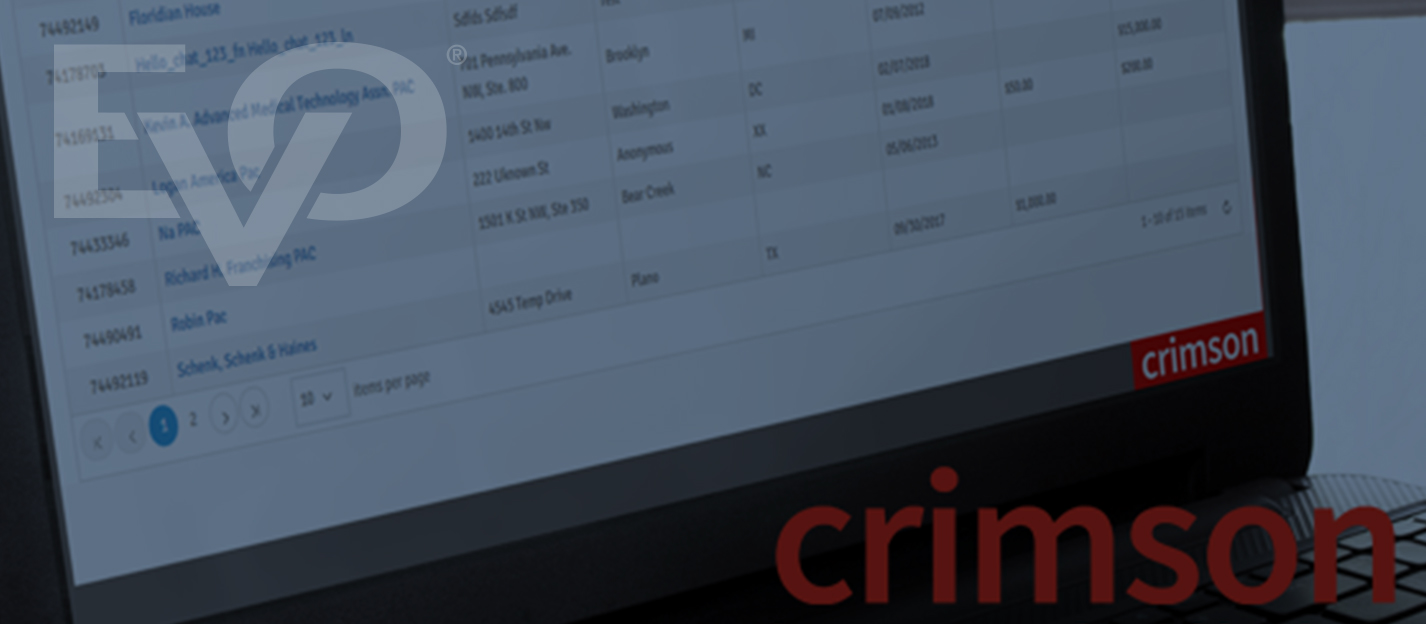 Toronto, Ontario and Atlanta, GA – July 20, 2017
Crimson Transaction Technologies (Crimson), an innovative provider of Point-of-Sale software for retailers, liquor stores, governments, and park fee collections, announced it has partnered with EVO Payments International (EVO), a leading card payment acquirer and service provider in North America and Europe, to supply secure, reliable, and fast payment processing for retailers.
The partnership pairs Crimson's Scoria Point-of-Sale (POS) system with EVO's payment processing and a variety of EMV-capable payment terminals for a solution that offers retailers a flexible and secure way to seamlessly migrate to EMV, protect cardholder data, and simplify PCI compliance.
"EVO's payment processing capabilities coupled with Crimson's POS expertise provides new and existing customers with a reliable, secure and cost effective payment solution," said Crimson Director Angelo Kalpakis.
To kick off the partnership, EVO and Crimson team members are attending the 2017 Texas Package Stores Association's Convention & Trade Show in Fort Worth, where they will introduce the new POS solution to liquor retailers.
"This is an ideal partnership," said Jim Raftice, EVO President U.S. and Canada. "Crimson's significant experience in the retail liquor environment and their knowledge of regulatory requirements makes them an excellent fit with EVO to offer an optimal payment solution for liquor retailers."
About Crimson Transaction Technologies
Founded in 1998, Crimson Transaction Technologies is a privately held software development company specializing in store systems, fee collection systems and secure payment processing applications. Since 2003 their retail suite of applications has offered configurable flexibility using real-time architecture to address many of the requirements from top retailers and government agencies throughout North America. Learn more at www.crimsontt.com
About EVO Payments International
EVO Payments International is a leading payments service provider of merchant acquiring and processing solutions for merchants, Independent Software Vendors (ISVs), financial institutions, Independent Sales Organizations (ISOs), government organizations and multinational corporations located throughout North America and Europe. A principal member of Visa and MasterCard, EVO offers an array of innovative, reliable and secure payments solutions and merchant services, backed by an uncompromising commitment to exceed the expectations of our customers and partners.