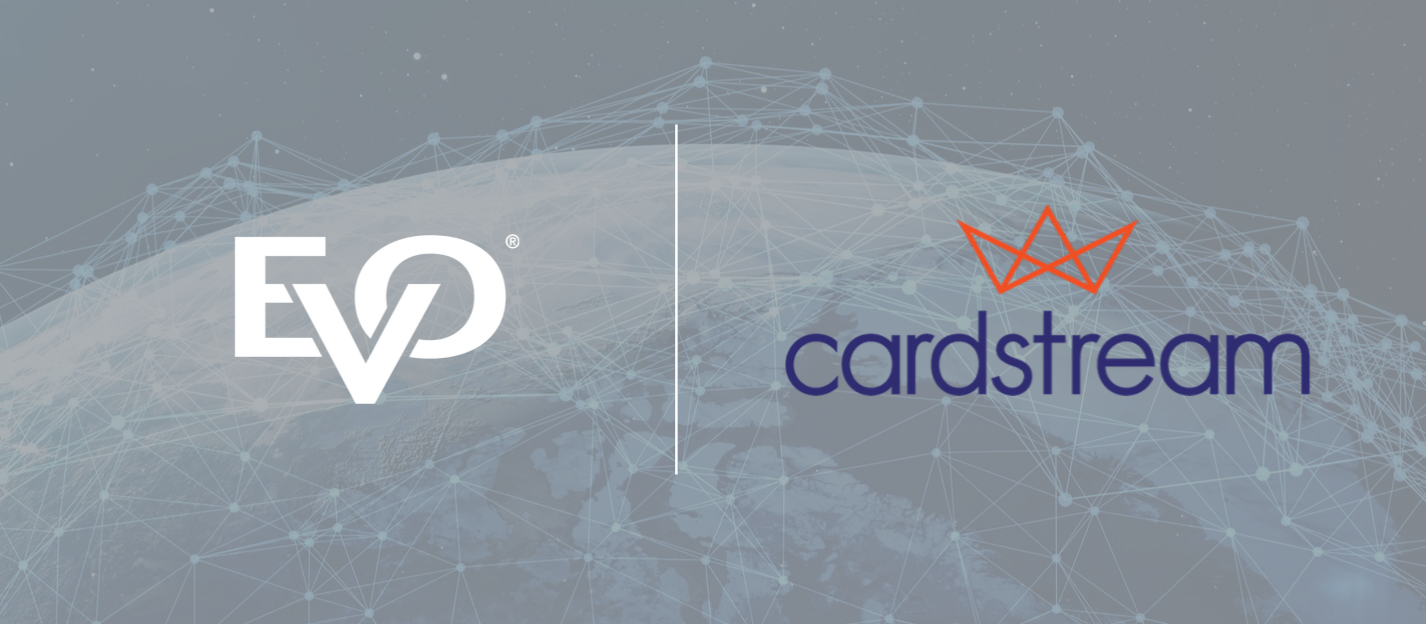 London, September 27, 2019 – EVO Payments ("EVO"), a leading global provider of payment technology integrations and acquiring solutions, announced today it has partnered with Cardstream, the UK's largest independent provider of white label payment software and services, to enhance its offering of digital payment solutions for merchants.
Cardstream offers overs a vast network of locally preferred, alternative payment methods, such as bank transfers, digital wallets and vouchers, e-commerce shopping cart integrations, hosted and direct integration methods and PCI DSS Level 1 security and fraud protection through its flexible, all-in-one solution. With a single, simple integration to Cardstream, EVO will leverage Cardstream's robust partner network to quickly and seamlessly bring new and evolving technologies to its merchants.
"I am very pleased to announce EVO's integration with Cardstream, one of the UK's largest and most successful payment software businesses," commented Darren Wilson, EVO's President, International. "Our strategic partnership with Cardstream will enable us to provide merchants with additional capabilities that complement our in-house solutions, broadening both our current product offering and our distribution channels."
"Cardstream is delighted to be adding its secure and scalable gateway capabilities to EVO's continually increasing industry presence, serving their strategic partners and ever-growing merchant base," added Adam Sharpe, CEO, Cardstream. "We look forward to embarking on this exciting alliance, where EVO's vast acquiring reach will enable us to enhance our own open payment network and deliver yet more options to our partners."
About EVO Payments
EVO Payments is a leading payment technology and services provider. EVO offers an array of innovative, reliable, and secure payment solutions to merchants ranging from small and mid-size enterprises to multinational companies and organizations across the globe. As a fully integrated merchant acquirer and payment processor in over 50 markets and 150 currencies worldwide, EVO provides competitive solutions that promote business growth, increase customer loyalty, and enhance data security in the markets it serves.
About Cardstream
Multi-Award winning Cardstream is the UK's largest independent provider of white label payment software and services. Its mission is to become the global standard for the most complete outsourcing payment platform. Everything the company does is designed to give its Partners the freedom, flexibility and control to deliver the unhindered achievement of their business objectives. Cardstream's breadth of relationships, advanced portfolio of features and acquirer independence ensures that its Partners can build a payment proposition that they control and that delivers the maximum financial return.
Contact
Sarah Jane Perry
Investor Relations & Corporate Communications Manager
770-709-7365