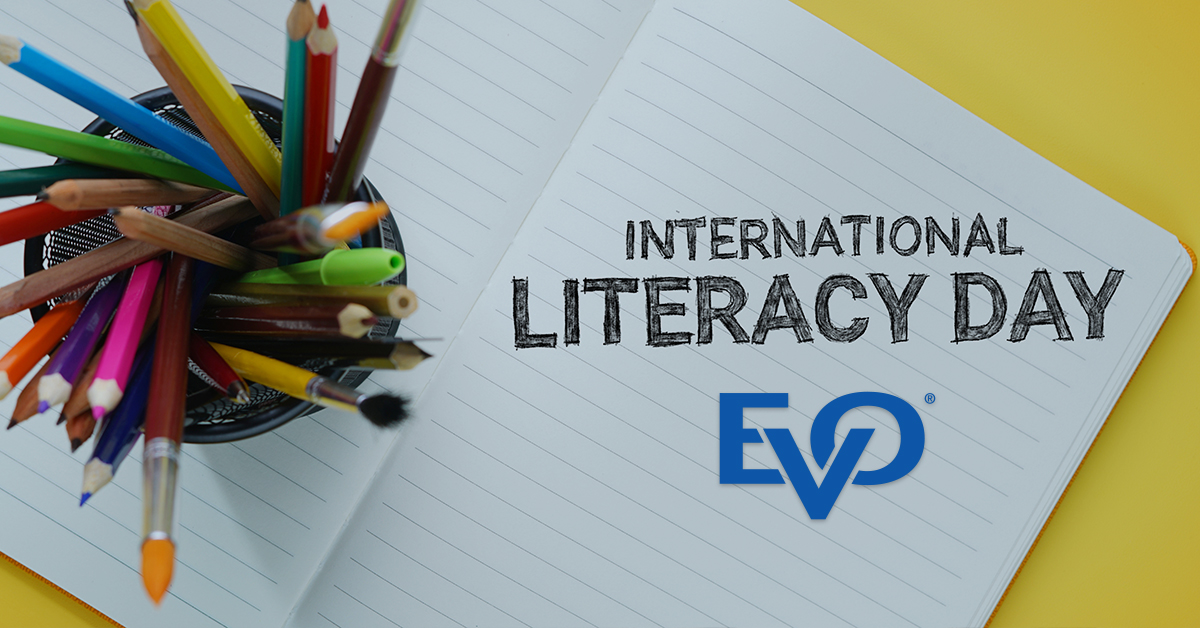 ATLANTA, September 5, 2019 – EVO Payments, Inc. is pleased to support International Literacy Day and its mission to recognize and promote literacy rates around the world.
September 8th was declared International Literacy Day by the United Nations Educational, Scientific and Cultural Organization (UNESCO) in 1965 to recognize world literacy rates and reflect on the world's remaining literacy challenges. Literacy is one the UN's 17 Sustainable Development Goals and encompassed in Goal 4: Quality Education. According to the UN's reports, 617 million youth worldwide lack basic mathematics and literacy skills. One of the many goals that the UN has laid out for quality education includes Goal 4.6: "By 2030, ensure that all youth and a substantial proportion of adults, both men and women, achieve literacy and numeracy."
The 2019 theme for International Literacy Day is "Literacy and Multilingualism." According to the United Nations, "Embracing linguistic diversity in education and literacy development is central to addressing these literacy challenges and to achieving the Sustainable Development Goals."
To celebrate International Literacy Day, EVO colleagues, families, and friends are encouraged to:
Read a book to a child in your life
Visit your local library
Donate gently used books to your local library or nonprofit organization
Volunteer at your local library
Write a note to your favorite author
About International Literacy Day
International Literacy Day, celebrated annually on 8 September, is an opportunity for Governments, civil society and stakeholders to highlight improvements in world literacy rates, and reflect on the world's remaining literacy challenges. The issue of literacy is a key component of the UN's Sustainable Development Goals and the UN's 2030 Agenda for Sustainable Development.
About EVO Payments, Inc.
EVO Payments, Inc. (NASDAQ: EVOP) is a leading payment technology and services provider.  EVO offers an array of innovative, reliable, and secure payment solutions to merchants ranging from small and mid-size enterprises to multinational companies and organizations across the Americas and Europe.  As a fully integrated merchant acquirer and payment processor in over 50 markets and 150 currencies worldwide, EVO provides competitive solutions that promote business growth, increase customer loyalty, and enhance data security in the markets it serves.