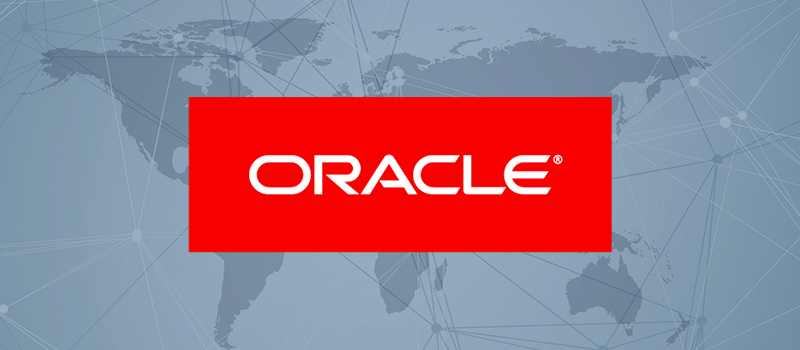 EVO Payments International and the Oracle Adapter Achieve Oracle Validated Integration with Oracle E-Business Suite. B2B merchants can optimize their Oracle EBS investment by streamlining and automating their company's payment processing
Atlanta, GA – October 12, 2017
EVO Payments International, a Gold-level member of Oracle PartnerNetwork (OPN), today announced it has achieved Oracle Validated Integration of the Oracle Adapter with Oracle's eBusiness Suite. EVO provides integrated solutions to automate secure payment acceptance in the Oracle eBusiness Suite, reducing the time, resources and errors associated with manual ledger entries.
To achieve Oracle Validated Integration, Oracle partners are required to meet a stringent set of requirements that are based on the needs and priorities of the customers. The Oracle Adapter integrates seamlessly with all Oracle EBS modules involved in end-to-end payment processing. These modules include Accounts Payable, Oracle Cash Management, and Oracle Receivables.
"Achieving Oracle Validated Integration with Oracle eBusiness Suite is a win-win for our valued customers and for our company," said Brendan Tansill, President – North America of EVO Payments International. "Oracle's rigorous validation standards highlight EVO's ability to provide proven integrated payment solutions that enhance the functionality of the Oracle eBusiness Suite. EVO's validation confirms our continued dedication to and investment in the eBusiness community."
"Achieving Oracle Validated Integration gives our customers confidence that the integration between the Oracle Adapter and Oracle eBusiness Suite is functionally sound and performs as tested," said David Hicks, vice president, Worldwide ISV, OEM and Java Business Development, Oracle. "For solutions deployed on-premises, in the cloud, or both, Oracle Validated Integration applies a rigorous technical review and test process that helps to reduce deployment risk and improves the user experience of the partner's integrated offering."
EVO's Oracle eBusiness Suite integration includes Interchange Management®, a proprietary technology that automatically ensures a company qualifies for the best possible interchange rates.
About EVO Payments International
EVO Payments International is a leading payments service provider of merchant acquiring and processing solutions for merchants, Independent Software Vendors (ISVs), financial institutions, Independent Sales Organizations (ISOs), government organizations and multinational corporations located throughout North America and Europe. A principal member of Visa and MasterCard, EVO offers an array of innovative, reliable and secure payments solutions and merchant services, backed by an uncompromising commitment to exceed the expectations of our customers and partners.
EVO B2B Group (formerly Sterling B2B Group) develops and delivers cost-saving payment solutions to B2B merchants, corporations and government agencies throughout the U.S. EVO B2B group has revolutionized electronic payments with its proprietary Interchange Management® program and innovative B2B solutions, including ERP and accounting system integrations, management reporting tools and PCI DSS compliance solutions.
About Oracle Validated Integration
Oracle Validated Integration, available through the Oracle PartnerNetwork (OPN), gives customers confidence that the integration of a complementary partner software product with an Oracle "on-premises" Application has been validated and the products work together as designed. This can help customers reduce risk, improve system implementation cycles, and provide for smoother upgrades and simpler maintenance. Oracle Validated Integration applies a rigorous technical process to review partner integrations and partners who successfully complete the program are authorized to use the "Oracle Validated Integration" logo. For more information, please visit https://solutions.oracle.com/scwar/scr/AboutPartners/validated-integration/index.html
About Oracle PartnerNetwork
Oracle PartnerNetwork (OPN) Specialized is the latest version of Oracle's partner program that provides partners with tools to better develop, sell and implement Oracle solutions. OPN Specialized offers resources to train and support specialized knowledge of Oracle products and solutions and has evolved to recognize Oracle's growing product portfolio, partner base and business opportunity. Key to the latest enhancements to OPN is the ability for partners to differentiate through Specializations. Specializations are achieved through competency development, business results, expertise and proven success. To learn more, please visit http://www.oracle.com/partners.
Oracle and Java are registered trademarks of Oracle and/or its affiliates.