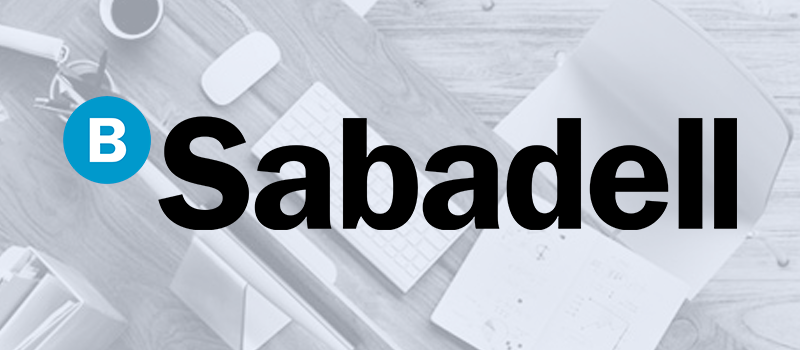 Atlanta, GA and Mexico City – December 18, 2017 –Banco Sabadell (Sabadell) and EVO Payments International (EVO) have reached agreement on a 7-year strategic partnership in which EVO will provide its industry-leading products and services to Sabadell's merchant customers. EVO's payment solutions will be marketed through Sabadell's retail branch network in Mexico and by corporate banking representatives. The partnership enables Banco Sabadell to significantly enhance its merchant offerings, at a time when the bank is experiencing significant growth in Mexico, by deepening its relationships with business and corporate customers, strengthening its position as a financial solutions provider and increasing its market share across all products.
"Partnering with EVO Payments International is the perfect choice for Sabadell," said Banco Sabadell Executive VP Product, Operations & Technology Rafel Niell Galmes. The relationship allows our bank to focus our time and resources on core banking products while meeting the ever-changing payments needs of our merchant customers. It reflects Banco Sabadell's commitment to provide our customers with best-in-class solutions across all financial products."
Gabriel Mejia, General Manager of EVO Mexico, stated, "We thank Banco Sabadell for entrusting EVO with the opportunity to partner with the Bank. We feel certain EVO's suite of value-added products and services will significantly enhance the experience of Sabadell's existing customers and position Sabadell for additional growth in the Mexican market."
About Banco Sabadell
Banco Sabadell is currently the fourth largest Spanish bank with more than 2,767 offices and about 26,412 employees. Its total assets already exceed 219,092.80M Euros. Located in Barcelona, it has been operating in the Spanish financial market since 1881, and represents a leading franchise in the segment of business and entrepreneurs with international presence.
Since 2016, the Bank has been licensed to operate as a financial entity in Mexico. It has significantly exceeded its growth forecast in terms of volume ever since, based on the growth experienced in its business and corporate banking credit portfolio. Likewise, it has placed credits over MXN$4.8B in Business Banking and over MXN$31.3B in Corporate Banking in a high credit rating, Tier 1 and 2 Company-centered portfolio. Furthermore, it already has an important presence in the market as it has 250+ collaborators, as well as 13 corporate and office centers located in key cities such as Mexico City, Monterrey, Guadalajara, Leon, Queretaro, and Cancun. Visit us at www.bancosabadell.com.
About EVO Payments International
EVO is a leading payments service provider of merchant acquiring and processing solutions for merchants, Independent Software Vendors (ISVs), financial institutions, Independent Sales Organizations (ISOs), government organizations and multinational corporations located throughout North America and Europe. A principal member of Visa and MasterCard, EVO offers an array of innovative, reliable and secure payments solutions and merchant services, backed by an uncompromising commitment to exceed the expectations of our customers and partners.